2011-10-11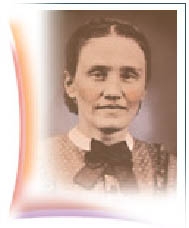 This year our little group of Associates in Saint-Lambert, LOOKED INTO THE YESTERYEAR of the life of our foundress.
With the photo of our dear Mother Mary Elisabeth, we searched into her life through "her eyes". We took the time to gaze deeply into her eyes.
With a ball depicting an eye we tossed it around and the "eye" gave off a rainbow of colors.
Looking back on the photo of Elisabeth, we compared her iridescence with the colors given off by the bouncing ball. We saw the Yellow of kindness, strong will, intelligence and optimism; the Blue of her calmness, peace, serenity and dignity; the Green of her affection, harmony, equilibrium, goodness, sharing and compassion; the Violet of her interiority, openness to the Spirit and clear perceptivity; the Red of her dynamism, strength of action and motivation; the Orange of her joy, creativity, confidence, faith and exaltation.
Together we saw that her confident look speaks of her life with God and her life with all those she encountered.
This was followed by a beautiful text take from "Le Regard" by Jules Beaulac. We shared our thoughts on it.
At our second meeting of "Looking into her eyes" we watched a power point composed by Sr. Lina Lévesque, dealing with her "GAZE INTO TODAY". A few thoughts were reflected upon and shared, such as "What can be seen in her vision of today?" and a few other similar thoughts.
We finished our meeting on this pertinent question which is to be continued by each of us, personally: "And if God's reflection could be seen in our eyes as we look at others...?"
Mary Manzo, R.S.R.
Contact person