MOTHER ELISABETH AND JOY
2011-11-12


"Rest follows work,
Victory comes after the battle,
And joy follows sorrow."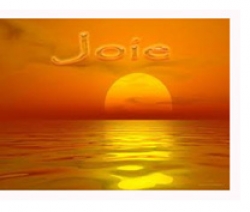 (Letter to the Sisters of Port-Daniel, November 1880)
What was Mother Elisabeth's concept of joy? What we know of her and her life, it seems that she had largely surpassed the anticipation and realization of joy that is flighty and artificial.
Joy that is lived
The historian who wrote the life of Mother Elisabeth, Mrs. Giselle Huot, described in the following words how the appeal of Bishop Jean Langevin, Bishop of Rimouski, affected her when he asked her to give direction to a small group of Sisters of the Little Schools:
"She was caught in a dilemma [..] What should she do? Not to answer would possibly be a cruel form of self-denial. Was it the ultimate time for her to do something? The time to risk everything and believe that heaven belongs to those who leave all and go forward." Un rêve inouï ... des milliers de jeunes, (pp 195-196)
Is conquering heaven not also conquering joy? At this time in her life, Elisabeth, in complying to the bishop's request, experimented with the certitude of herself in truth; she had found an orientation to her life and the fulfillment of her being. She would then go forward, she would be firm, with joy she would face difficulties, privations, problems that would mark her way.
Joy that is shared
Joy that comes from the heart, is joy that radiates. The first persons who felt the joy of Elisabeth, were the sisters of her community. "With her, a gentle cheerfulness entered in the home", wrote Sr. Thérèse Picard in her book entitled: Leurs yeux verront la tendresse de Dieu (p. 43). "A vibrant joy was within her and became comfort for those who lived with her. Her companions remained true with her and forgot the cold, hunger and fatigue." (Ib., p. 47)
Joy that lived in Elisabeth shone forth on the children. "It was her desire to give them a good Christian education and to open for them heaven which assembles us all". (Ib., p.52) "Together we strive to lead them gently to Jesus through love." (Ibid., p. 54)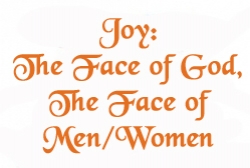 To understand the depth and radiance of the joy that lived in her, remember, that even though she was sick and weak, she was overjoyed when the pastors showed satisfaction with the sisters in their parishes and she shared her joy with her missionaries. What Maurice Zundel says of joy would have undoubtedly been applicable to Mother Mary Elisabeth, had he known her: "The unique criteria of a rich and creative life [...] was to be a source of joy""
Jeannette Girard, R.S.R.